Tuff Gong Studio Recording Artist Obeyjah is on the rise, the Brazilian Tour has been announced.
"The Brazilian Tour 2006/07" will be a blend of talented musicians from the Brazil & USA.
Djambi is the band which has been chosen to back up Obeyjah on his Brazilian Tour; the same band has been backed up great artists as Junior Marvin (The Wailers), Andrew Tosh, Peter Broggs, Papa Winnie and many others.
The Brazilian Tour promises also a new album blending rhythms from the Mississippi Delta and Brazil. A big thanks to all who supported Obeyjah & The Pearl over the past year!!!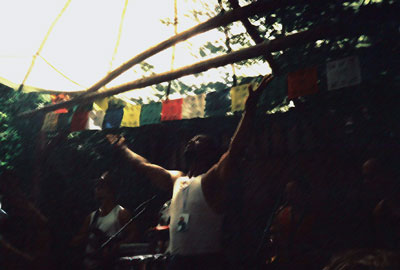 Obeyjah - Oregon Country Fair 2006